The COVID-19 pandemic has led to the shutdown of several local businesses. However, those who have survived the onslaught have to face several challenges even now. As face-to-face engagements and live events suffer a slowdown, several businesses had to face a wake-up call.


Last year pushed different sizes and types of businesses to engage in different digital solutions. After all, various forms of activities including participating in birthday bashes and attending concerts, and attending fitness sessions have migrated to digital platforms.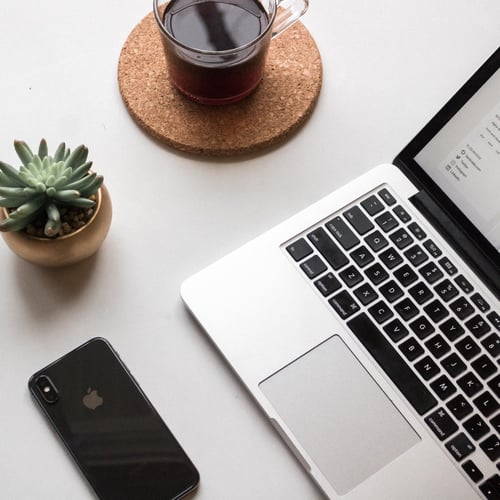 When the COVID-19 led to a series of lockdowns, people had to stay at homes. It was a time when brands understood how suitable the marketing model related to influencers is. It was a time when users were in pursuit of some kind of inspiration. These included concentrating on self-care, learning new recipes, and browsing for DIY videos.


Such engagements created a strong opportunity for influencers and brands to interact with their audiences through impactful messaging. Many brands decided to realign their strategies and created provisions in their budgets to include digital media. It was done to meet the growing demand in the market for influencer marketing.


Last year saw the brands using different types of features for brand promotion. For instance, there was rising importance given to Reels or short Video content. Brands used the Instagram Reels functionality extensively, as it was much cheaper than long videos and generated more interaction and authenticity.


One trend that is expected to grow on a mass scale in 2021 is the increase of Nano and Micro influencers. It will be undoubtedly one of the top 2021 trends. The reason for this is that of various advantages such as low-costs, authenticity, and high engagement rates, especially in the existing scenario. After all, today, many brands have cut down their budgets. One area where the role of these influencer marketers is really noteworthy is in the field of cosmetic and skincare brands.


Nano influencers: What are they, what are they for, their followers, their influence?


Nano influencers have that perfect girl/guy next door image. You may consider them as people who enjoy a small yet loyal set of followers. These people are usually users on social media and have the power to use their network better.


Typically, Nano influencers enjoy around 1,000 to 10,000 followers on their social media accounts. These influencers share their authentic experiences when they feel passionate about a brand. Gradually, they build a well-networked community around it.


At Influencity we have carried out studies on influencers in LATAM, USA and EU, and the results have been quite interesting:


The US study analysed more than eight million influencers. It was found that the Nano influencers contributed to 93.7 percent of the total influencers. On the other hand, Micro influencers formed 5.2 percent of the influencers analyzed.


Through the same study in Europe, it was found that Nano influencers were the largest group with 92.6 percent. They were followed by Micro influencers with just 6.3 percent.


These percentages were similar even in Latam. The Nanos formed the largest influencer group with 95.6 percent followed by Micro influencers with 3.7 percent.


You may wonder why a renowned brand should hire a person with a tiny following to promote their products and services. However, marketers have realized that if they engage these influencers, it can result in increased connections and trust.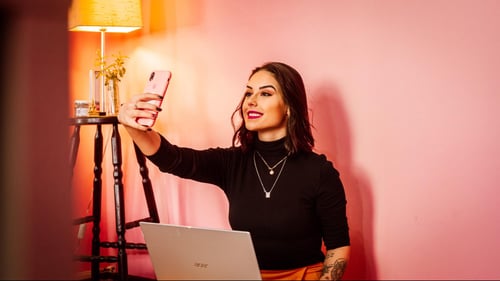 Main characteristics and Advantages of Nano Influencers


Brands love to work with Nano influencers today for a number of reasons although their following is not large. Here are the key characteristics of a Nano influencer that benefit the brands who hire their services.


1. Increased engagement rates- Nano influencers share a first-hand relationship with their group of followers. Such a relationship results in a higher rate of social engagement per Instagram follower. Also, as their follower count is small, they can react to every direct message of comment thus leading to a closer engagement level.


2. Authenticity- These influencers are usually "normal" people. Their primary source of income does not come from influencer marketing. Hence, they are more approachable and relatable.


3. Effect of positive word-of-mouth- A Nano influencer has a personal rapport with many of his or her followers. It means that their promotion or engagement can act as a recommendation for direct word-of-mouth.


4. They are simpler to work with– Typically, Nano influencers are more flexible to the terms and conditions of the brands they are collaborating with. Brands find them easier to work as compared to more successful influencers who may lay down various terms and conditions.


5. Less costly leading to increased ROI- We need to understand that A Nano influencer is not a professional influencer. Rather, they treat social media as their side gig or passion. As a result, these influencers are not averse to taking a nominal fee for creating branded content. It will further lead to higher return on investment for the brands.


6. They are easier to hire- Some Nano influencers approach brands proactively to get sponsorship deals. There is no lack of able and willing Nano influencers that can permit brands to scale and launch their influencer programs quickly.


Nano influencers vs. Micro influencers


Nano influencers and Micro influencers have plenty of similarities. However, the former is distinct because it provides increased ROI, improved engagement, and better connections. To start with, Nano influencers are much more cost-effective than Macro influencers.


Today, brands do not only look at the number of followers an influencer has. Rather, they are in pursuit of content creators who possess an individual approach, as well as, are trusted by their followers. A Nano influencer is a mix of both, making them perfect partners of brands. These influencers are sincere in their work and do not mind advocating for issues they are convinced about.


So, when do you choose a Micro influencer or a Nano influencer to promote your brand? When the aim is to increase subscriptions, leads, and conversions among a certain niche of the audience, you should opt for a Micro influencer. Nano influencers are suitable for local businesses and brands whose marketing budget is low. However, these businesses want to increase conversations about their products or brand.


Influencer marketing with Nano influencers: The power of Nano influencers for brands


Determine your niche


It is the first step to generate income. Any Nano influencer should first find their niche. The niche can be practically anything ranging from home renovation products to a plant mom. Supposedly, you are a teacher in a school. You may advertise for parents' resources to supplement their kid's education. You need to be passionate about the niche you are opting for.


Factors That Impact Influencer Rates


Here are the factors that can have an effect on the rates of a Nano influencer:


Channel(s) used by them


Extent of their engagement and reach


Where the advertisement will be cross-posted or promoted


The amount of effort the influencer has to put in


The number of posts required from the influencer and whether they will include audio, videos, and images


Agency fees


How much money does a Nano influencer make?


The earnings of two Nano influencers are not the same. In other words, their rates may vary. Typically, a Nano influencer earns between 5 and 25 USD for each post.


Challenges of working with Nano Influencers


While many marketers and brands are showing interest to collaborate with Nano influencers, there can be some challenges while working with them. First, they are not experienced, which could lead to certain mistakes.


They may not understand what a brand's exact content needs are. Nano influencers may hesitate when a contract is mentioned. They may also have issues getting paid for pitching a brand's products to their friends and family members. Marketers may also find that they have to be educated and trained on messaging and the brand. After all, if their content deviates from the core messages, problems may pop up.


Last, many brands may face problems managing so many profiles while running a campaign. Managing a few profiles is always better and simpler than managing hundreds of profiles.


Despite these problems, many brands prefer to use Nano influencers as they are relatively cheaper to hire for campaigns.


Solutions for running campaigns with Nanos quickly


Here are the steps to run a campaign with a Nano influencer quickly:


1. Your first step should be to define the campaign's goals. Do you want to increase brand visibility or is it to increase your sales? Also, define measurable KPIs.
2. Your next step would be to define a budget for the collaboration.
3. The next important step would be to research Nano influencers that:
Match the look of your brand
Your target audience matches within their audience
Enjoy a high ratio of engagement
Their reach should be large enough even though they have a tiny follower count
4. Plan the collaboration in detail. For instance, define your overall expectations and what can be offered to them
5. Measure- You have to plan how to measure your performance. There can be different criteria such as awareness, engagement, sales, etc.
6. Compare the outcomes to alternative channels' outcomes and check where the gain is more.


How can I search for Nano Influencer


There are millions of Nano influencers so it may not be a simple task to track them. Here are some other suggestions to find Nano influencers over the web. You can search with niche-specific hashtags to find one. You can go to Twitter and search for an extra keyword along with the hashtag. For instance, use the words #nanoinfluencer beauty to find a Nano influencer on Twitter.


Alternatively, you can go to Instagram and follow hashtags. Try to see the posts that have them. For instance, select between the top and recent posts for any of the hashtags.


Although the best and quickest way is through Artificial Intelligence platforms like Influencity, which can help you to track an ideal Nano influencer for your marketing campaign. This tool, through its "Discover" product is a great opportunity to find any profile, including such a niche nano influencer.


1. @hxrrietday: In this particular post, she endorses a packet of chips from Keogh's Farm. She poses with a packet of chips and shares that the chips are available in three different flavors. The brand produces and markets chips, popcorns, and crisps. It is based in North County, Dublin.


Harriet advertises a bag from ZAFUL UK in this particular Instagram post. She also mentions that her followers will get a discount when they use a particular code. Apart from accessories, ZAFUL UK also curates fashionable clothing. Take advantage of this post to mention other brands that appear in the photo.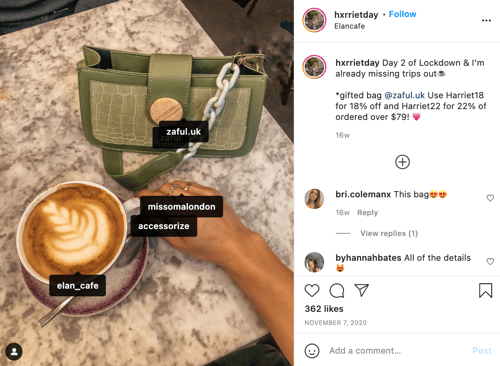 2. Karen Mauritzen is a Nano Influencer and a blogger based in New York. She shares a deodorant with her followers and calls it a natural product. The product she promotes here is from Schmidt's Naturals who claims to be the only certified natural deodorant maker in the United States. Karen has a community of over 2k followers.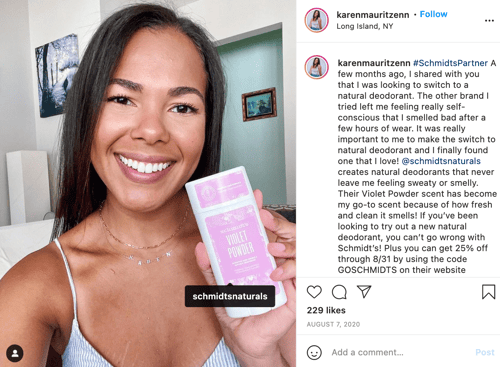 Today, the global scenario is such that more companies are trying to polish their skills in navigating social networks. Luckily for these brands, there are powerful supporters in the form of Nano influencers at low cost. Although these influencers may require extra guidance in the beginning, they may help businesses of different sizes to create a significant impact on their target audiences. Nano influencers do this by coming up with alluring stories that are crucial to grab the attention of their consumers in 2021.


In short, Nano influencers have a bright future in 2021 and going forward with the increasing popularity of various social networks.