7 min read
| September 15, 2018
Why do you need a tool to manage your community of influencers?
Do you work with a big community of influencers? Are you finding it increasingly more difficult to manage all of their campaign actions? That's completely normal. With marketing campaigns, there's always a million things to do at once and you may not have the time to do things the way you'd like.

For that very reason, managing your community of influencers should take up as little of your time as possible. How? The first step is taking the plunge and start using an influencer marketing tool.
Despite the concept of an influencer being relatively new, the hype that surrounds it has grown at an incredible rate. Influencer marketing has evolved from trying out punctual marketing actions to becoming a professional discipline. For that reason, brands can't afford to stop innovating and must continue to take steps towards automating certain tasks within influencer management. If you work with a big community of influencers or manage various campaigns at the same time, it's time to start reaping the benefits and make the entire process more efficient.
How you can do that? By using an influencer platform such as Influencity.
What is a community of influencers?
First things first, let's define the concepts:
Certain social media users have been able to convert their feeds into a space in which they can advertise products in a natural and almost imperceivable way that are of genuine interest to their public.
Despite your community of influencers consisting mostly of influencers with whom you've collaborated, this isn't the most practical way to build a network.
In fact, nowadays, the definition of a community of influencers is more so related to a space in which influencers can offer their professional services for the execution of marketing actions and campaigns.
In that respect, brands that wish to carry out marketing campaigns with influencers don't need to scour social networks in an attempt to find users who meet their requirements, but rather influencers use their profiles to seek certain brands that they're interested in collaborating with of their own accord.
A community of influencers is a space in which influencers can offer their professional services for the execution of marketing actions and campaigns.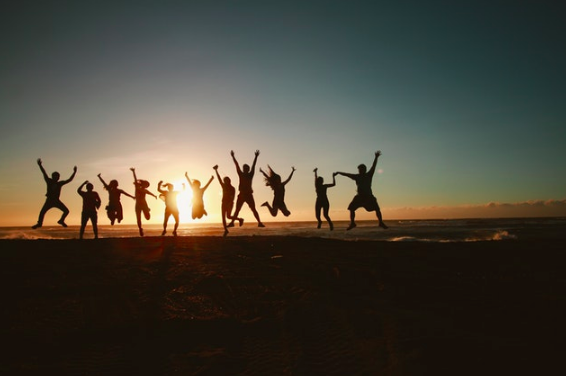 If, in your day to day life, you have to manage a large community of influencers, every time you have to create a campaign, you'll have to face the following challenges:
Selecting the best influencers to help you achieve your objectives.
Studying a few profiles can sometimes be quite challenging, but as your community grows, so will the weight of this task and it will consume more and more of your time.
Related reading: How to find the right influencers with data
– Getting in touch with influencers and manage collaborations:
This part of the process tends to be easier if you repeat previous collaborations, but not when you're getting in touch with an influencer for the first time. How much time should you wait to hear back from them? Should you give in to an influencer's every demand or should you negotiate at the risk of having your proposal refused and having to start all over ago?
– Analyse and measure:
For small companies, managing campaigns isn't an issue. But what if you launch a large-scale campaign which involves dozens of influencers? In that case, it could become chaotic.
Why should you use a tool to manage your influencer community?
If that situation rings a bell, we have the solution for you – and it involves making room for technology in your marketing strategy. Once you start using an influencer marketing tool, you'll be surprised with the results you can get!
Technology is the only possible way to efficiently manage an ample influencer community and influencer marketing tools are prevailing in the sector due to the undeniable advantages they provide. Launching a large-scale campaign and only counting on human capabilities is an obsolete approach that won't bring you anywhere near to achieving optimal results.
If you're still not sure about the benefits of using a software such as Influencity to manage your influencer network, they can be summed up in one simple concept; efficiency.
Work with reliable data that can help you make better decisions
Save time and money on your campaigns
Optimise your resources and get much higher earned media
Take control of your campaigns in real time, something which allows you to be flexible in regards to your initial campaign plans.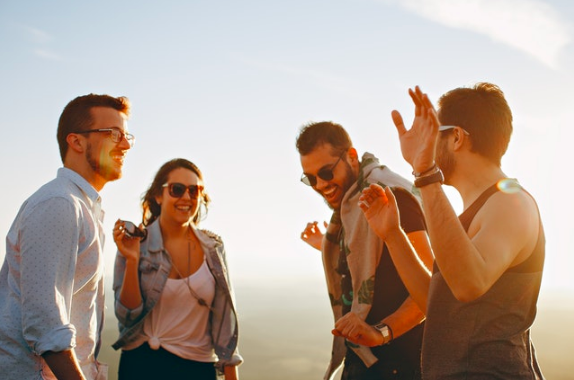 Advice for managing your network of influencers
So, now you know that managing your influencer network with tools is a much easier and more intelligent approach, we're going to share a few pieces of advice to manage your network even more effectively:
Get the most out of Influencity's software
You have a very powerful weapon in your hands – make the most of it!
Discover everything you can do with Influencity: manage, organise and segment your network in a more efficient way, measure engagement rates, interactions, earned media value and other KPIs that can give you valuable information regarding your campaign's performance. You can also manage every last detail from Influencity's platform and get estimated results from different versions of your campaigns without the need to launch any marketing actions.
Make the most of the humans behind the technology
Don't get us wrong. Just because we trust our technology, doesn't mean that we don't value what our team of humans can do, too. In fact, at Influencity, we're just as proud of our team as our software, if not more.
They're at your disposal to help you to achieve better results and work alongside you to define your campaign objectives, helping you to establish the most beneficial marketing actions or guiding you in selecting the best influencer profiles for your campaign.
So, what are you waiting for? Sign up for Influencity and we'll give you a helping hand!