8 min read
| July 17, 2018
Instagram Influencer Marketing: cómo montar tu campaña
When it comes to promoting a brand's image, more and more companies are turning to Influencer Marketing campaigns. These types of strategies are less expensive than traditional advertising and not as invasive, since they're about creating content that is of interest to the target audience and don't tend to be seen as commercial actions, meaning the audience are much more receptive.

Amongst all of the social networks, Instagram seems to have crowned itself as the queen of influencer marketing. For this reason, in this post, we're going to discuss the keys to Instagram Influencer Marketing and how to develop an effective campaign on this social network.

The Growth of Instagram Influencer Marketing
It should be noted that currently, 41% of companies dedicate 5% of their budget to Influencer Marketing campaigns. Google trends has announced a 400% increase in the search for the concept of "Influencer Marketing" in recent months. Over the years, the way in which Influencer Marketing is executed has changed. It started out as being primarily focused on blogs, then Youtube and now, it's all about Instagram.
41% of companies dedicate 5% of their budget to Influencer Marketing campaigns since they're less expensive and less invasive than other types of advertising.
According to a study by the Spanish Association of Advertising, Marketing and Communication (IAB Spain), Instagram is the social network with the most growth in market shares in 2018. Thanks to this social network, many influencers have found a space to share their day to day lives in a creative and visual way. It also has a big community of users.
Despite Facebook also being a prominent social network with a great number of users, one reason as to why Instagram is the more successful social network for influencers is as follows:
The majority of Instagram users are young, which is the main target audience for brands with influencer marketing strategies.
Advice for Your Instagram Influencer Marketing Campaign
The data speaks for itself; Instagram is obviously the perfect platform to position a brand. If you're thinking about launching an Influencer Marketing campaign on Instagram, pay close attention, because we're about to give you some top tips to make your campaign a success, increase your fan base and make some sales. Take note!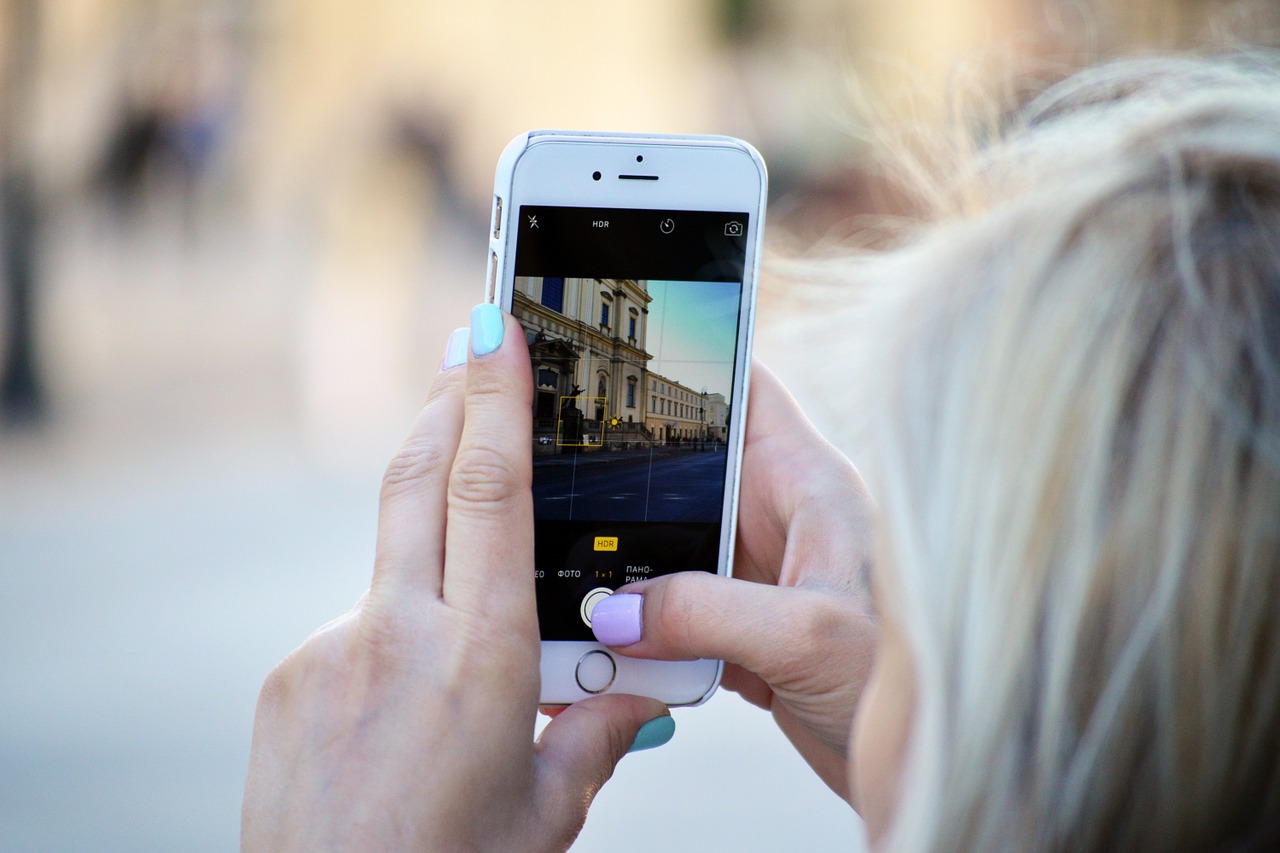 1 – Before Launching Your Campaign: Find Your Influencers on Instagram
Set an objective so you can understand how to correctly execute the campaign or make improvements, if necessary. If you're not sure how to go about setting goals for your Instagram Influencer Marketing campaign (or any other type of campaign), we recommend you give this post a quick read.
Define the performance metrics. You need to know which metrics are relevant for your objectives. If, for example, you wish to increase brand awareness, you need to be looking at KPIs such as the subsequent growth, social network impressions and interaction and reach rates. If, on the other hand, what you're looking for is to increase profit, you need to be looking at metrics such as click rate, conversion rate, total basket value, etc.
Find the right influencers. Using influencers who are already popular within their niche will increase the probability of making sales, since their followers are already committed to their content.
Analyse each influencer's data, from their engagement rate to their method of posting content, their tone, etc. The best way to increase your chances and get a better return on investment from your Instagram Influencer Marketing campaign is by focusing on your target audience as much as you can.
2 – During Your Campaign: Establish Ties with Your Collaborators and Target Audience.
Once you find the right person for your campaign, it's time to establish a relationship with him or her. If the influencer's followers see that they're continuously recommending the same product or service, it's more probable that they'll trust in this product and end up buying it or wanting to buy it. If an influencer were to publish one single photo, which would eventually end up getting lost on their feed, you'd have less chance of converting users into customers.
The best way to get a better return on investment from your Instagram Influencer Marketing campaign is by focusing on your target audience as much as you can.
Furthermore, it's also important to communicate to the influencer how the brand would like to transmit the message to their target audience. Despite having to give them the freedom to transmit the message in their own unique way, if the brand gives the influencer some rough guidelines, the commercialization will be more successful and satisfying for the brand.
A long-term relationship is much more effective than paying for a single publication which will get lost on the influencer's feed
3 – After the Campaign: Measure the Results
How are you going to know if your efforts and your money were worth it if you don't know the results? It's not enough to just execute an influencer marketing campaign on Instagram, you need to make sure that the campaign is generating results so you can see if your investment has achieved its objective or not.
How can you measure Instagram Influencer Marketing results? You can (and you should) do it during the campaign so you detect points of improvement or potential opportunities, as well as once the campaign is complete. It's important to always measure the results, not just to extract conclusiones, but to get feedback from the campaign for future actions.
How to Measure the Success of Your Instagram Influencer Marketing campaign
Using software such as Influencity can help you manage your influencer marketing campaigns from start to finish:
At the start of the campaign, Influencity facilitates the search for profiles and helps you identify influencers from over 4 million profiles.
During the campaign, our software allows you to analyze and understand KPIs, as well as the results obtained across different social networks and the impact of the publications.
In addition, Influencity helps you make decisions based on data, providing you with real-time campaign results related to interactions, engagement, reach, and earned media value. You can watch the evolution of your campaign, see which influencers are posting content and on which social networks, measure your ROI in real-time, and see what content works best.
An Instagram influencer marketing campaign requires attention and data analysis before, during, and after the launch
As you've seen in this post, the growth of Influencer Marketing on Instagram and in general is not just a coincidence. More and more companies are starting to trust this industry since it makes it much easier to recognize consumer needs and connect with users in a much more direct way.
So, if you're thinking about entering into the world of influencer marketing and don't know where to begin, get in touch and we'll help you achieve your objectives.
Still not made your mind up? Don't worry! Download Influencity's Quick Guide: How to Find and Locate the Right Influencers for Your Brand for tips and tricks on finding the perfect influencer.