The digital acceleration driven this past year has pushed brands to be even more innovative in their use of social media. Bringing real-life shopping into an online space is one of the areas where we have seen great innovation in the last year. Sometimes we are not aware that behind so many users on Instagram there is an opportunity for e-commerce entrepreneurs. Instagram's new feature, Instagram Shopping.


The United States and India were the nations which together headed the positioning of the nations with the most Instagram clients with 140 million clients getting to the photograph sharing and altering application as of January 2021. Brazil positioned third with 99 million Instagram clients, in front of Indonesia with a crowd of people of 85 million clients.


Instagram's Popularity


As of January 2021, Instagram is perhaps the most mainstream informal organizations around the world, particularly among youthful grown-ups. The stage detailed one billion month to month dynamic clients in June 2018. Instagram is a well-known arena for customers to share all kinds of content and to keep up with competitors.
What Is Instagram Shopping?


Instagram Shopping is a feature of Instagram whose main feature is to let ecommerce brands create an amazing storefront for their potential customers. Instagram is one of the most popular social media networks in the world, and with Instagram shopping, brands can put their wide range of products under the tips of the people. This allows users to explore products in a much easier way.


The core function of Instagram shopping is to allow brands to highlight some specific posts from their Instagram feeds. And use this feature to tag products that are seen in the particular post and have the possibility to buy it.


The good news is that Instagram shopping is not just limited to feed posts. The social media network has expanded their shopping feature to IGTV as well and it is planning to roll out Instagram shopping to reels too!


Is Instagram Shopping Available For Everyone?


Unfortunately, Instagram shopping is not made available for every market. Currently, IG shopping is available for 109 countries. So, if you're an influencer or a brand then IG shopping will only work if you're present in one of the listed 109 countries. You can check the list here.


For IG shopping to work, your IG account should be in one of the available markets. However, if you use VPN or proxy service to try setting up Instagram shopping outside of the available market, you would eventually lose the ability to tag products in your content.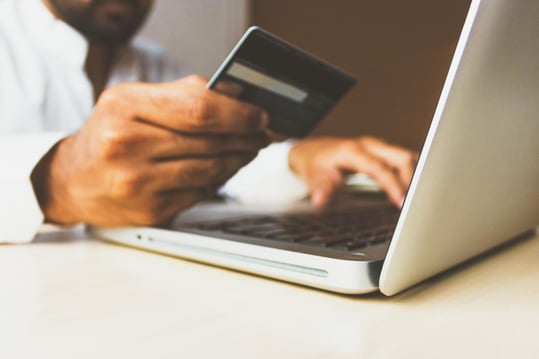 How Instagram Shopping works?


Instagram shopping is an intuitive way of allowing brands to sell their products, and influencers to market them. It also gives the customers the ease to shop from the influencers they dearly follow.


But before you jump into your influencer marketing and start selling via Instagram shopping, you need to set it up. Here's how you can do it:


Step #1: Confirm Eligibility


Your IG account should tick all these required things:


Your business is in one of the supported markets
Your business offers eligible products
Your business complies with IG's Commerce Policies as well as Merchant Agreement
Your business has its own ecommerce website


Step #2: Convert To A Business/Creator Account


Personal accounts are not eligible to use the Instagram shopping feature to tag products and therefore, you need to convert your account into either business or creator.


Step #3: Connect Your Facebook Page


You ought to have a Facebook page in order to set up IG shopping. Because you would require Facebook Business Manager to manage your IG shop.


Step #4: Upload A Product Catalogue


Instagram shopping is done via product catalogue. You can add your product catalogue in two ways:


Catalogue Manager: It's a DIY (Do-It-Yourself) method that is done via Facebook Business Manager.
eCommerce Platform Partner: It's an integration through IG's certified eCommerce platform such as Shopify.


Step #5: Complete Account Review


After completing steps 1 to 4, submit your account for review. It usually takes a couple of days, but it can take even longer. Here's how you can submit for review:


Go to settings
Sign up for shopping
Follow the given steps there to submit your account for review
Later, you can visit the "Shopping" tab in "Settings" to check the status


Step #6: Turn on Shopping


Once your account is approved, you can turn on the shopping feature and use a product catalogue to tag products in your content.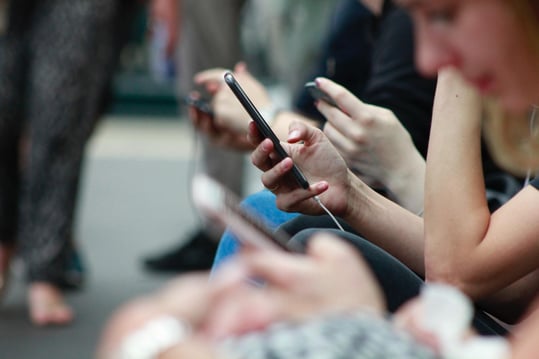 Instagram Shopping via Feed Posts


This feature was made public in April 2020, and since then many influencers and brands have used it. Shopping via feed posts help them to showcase their product ranges in an elegant manner.


If you want to start tagging products within your feed posts, then follow these steps:


Upload a photo as you normally would
Write an attention grabbing caption
Tap on the product with in your photo
Search for product(s) in your product catalogue
Instagram Shopping via Stories


To allow customers to buy products via your IG stories, follow these steps:


Select the image for your story
Tap on the sticker icon (top-right hand corner)
Search for and select the product sticker
Select the relevant product(s) from your pre-defined catalogue
Place the product sticker to wherever you like it appear on the story
You can also change the text color of the product sticker by simply tapping on it
Instagram Shopping Is Expanding On IGTV


Well, it was high time that Instagram allowed influencers and brands to monetize their IGTV content. After adding the Instagram shopping feature to Explore, Stories (shopping tags), and Checkout, the social media network expanded it to IGTV too!


This will allow the users who love watching IGTV content to simply tap on the products they like and get redirected to the retailer's site to purchase it. This not only enhances the fast buying experience but also improves user experience.


Instagram will obviously take some percentage of commission from every sale made. Since online shopping is so much popular and used by people across the globe, it won't be bothersome for brands or influencers.



Instagram's Shoppable Reels options
Instagram reels became an instant hit when it was made public, and ever since, brands/influencers have only grown their presence through it. If you create the right content, Instagram reels can help you get amazing reach (more than a regular Instagram feed post).


Instagram's Adam Mosseri said recently that Instagram shopping via IG Reels can soon become an opportunity. He also mentioned that users can easily shop through IGTV, and they're currently testing IG reels.


With rolling out of Instagram shopping via reels, user experience will significantly improve as it will allow the customers to discover products they like and easily buy it.


You may already know that IG reels have a dedicated Explore page, giving reels all the reach it wants. This makes it very easy for customers to discover products and follow brands they like.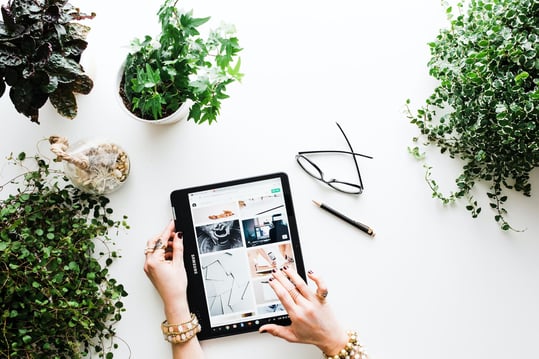 Did you know? Instagram also allows you to offer shopping features on Instagram Live broadcast sessions. It offers a unique shopping experience than shoppable posts & stories as it gives an uncut/raw nature.



Here's how you can launch IG Live Shopping feature:


Open the story mode by tapping the camera icon present in the top-right corner of the app
Now, toggle to Live (screen's bottom)
Tap Shopping feature
Select the products or the collection that you want to showcase
Lastly, tap the broadcast button & go live!
While you're live, you can pin products, one at a time, to the screen


Why Is IG Shopping Good For E-commerce Brands?


All things considered, it makes it such a great deal simpler for brands to underline any products that they've joined into their Instagram content.


Without the Instagram Shopping highlight, the client excursion would disentangle this way:


An Instagram user follows a branded account.
Said Instagram users notice a post from the branded account, appreciate the substance, and they may leave a picture or remark to communicate interest in a product.
Said Instagram user would have to visit the branded account's site and check whether they can find the product that was included in the Instagram post.


In that stream, there's no assurance that the client will discover the product and buy it. This simply makes the troublesome errand of changing over clients considerably harder, particularly on the off chance that they're moving between channels.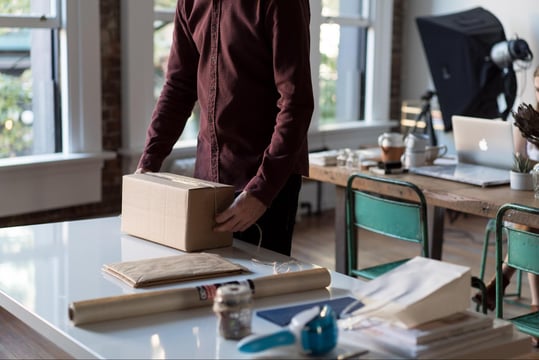 Presently we should investigate how Instagram Shopping changes this stream for ecommerce brands:


An Instagram user follows a branded account.
Said Instagram client sees a product on their feed from the branded account that they're keen on. They should simply tap on the substance and check if the product has been tagged.
In the event that the product has been tagged, they can tap on the product again and they'll be guided directly to the product page on the brand's site.
In the event that you analyze the two streams, it's obvious to see that Instagram Shopping makes it much simpler for ecommerce brands to change over their clients from their Instagram endeavors.


Here are some brands that use Instagram shopping feature:

1.Nordstorm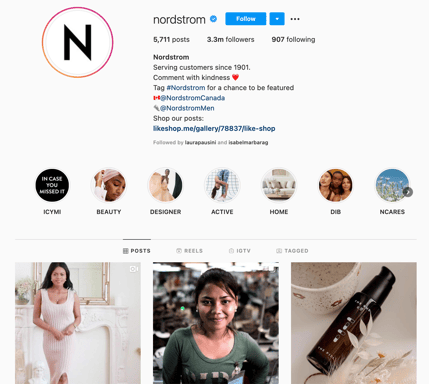 Nordstorm is an American luxury store chain founded in 1901. With over 3m followers, this brand sells different varieties of luxury items such as footwear, clothing, handbags, jewelries, cosmetics, fragrances, and accessories.

2.Back2bareskincare


Back2bareskincare is a small business founded and run by Adrianna Rae Stevens out of Austin, TX. The brand currently is quite new and has a little over 1.6K followers on Instagram. Adrianna is using IG's full potential to sell her self-made Vitamin C serums that help with skin care.

3.Gigisboutique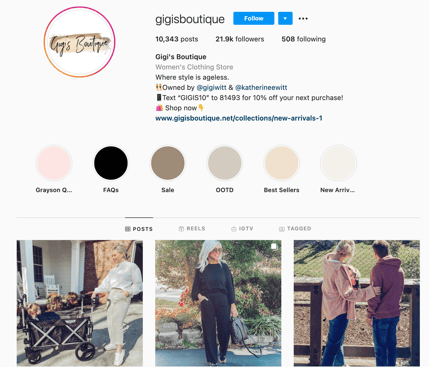 Gigi's Boutique is based out of Crossville, TN with a 21.9K follower base on Instagram. This boutique is co-owned by Gigi & Kate Witt. When you look at their IG profile, you'll see amazing products that complements their tagline – "Where style is ageless". They sell different fashion products, which include – Clothing, shoes, and accessories.


4.Nectarsleep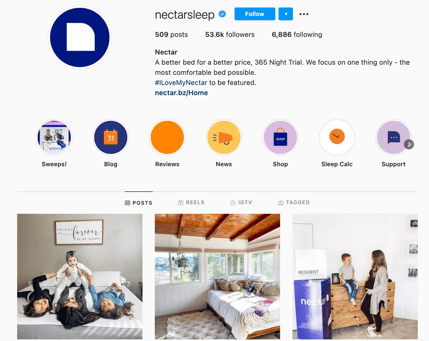 With a follower base of 53K+, Nectar has aesthetically beautiful posts on their IG profile. The brand aims not just to create the best mattress but to start a sleep revolution. That's right, their business is bedroom-centric and offer many products that include mattress, bed frames, bedding, furniture, and dog beds.


A future for ecommerce


Shopping on Instagram is definitely going to change the way we shop and the way brands offer their products/services. It is quite evident that the current pandemic is not going anywhere soon and this may lead social commerce to take win a great market share of online retail business.


Will social commerce beat retail shopping via physical stores in 2021? Well, shopping on social media is quite popular these days but it will be difficult for just social commerce to beat physical shopping anytime soon. However, when we take into account the whole online shopping sector, then yes, it can take over retail shopping overall.


In the meanwhile, brands can take complete advantage of social commerce and reach all types of audience (millenials, Gen Z, and older generation). Social commerce, especially, Instagram shopping offers brands to present their products to potential customers in fun, engaging and creative ways.


Cover photo by Brad Javernick of Home Oomph